Montreal Smoked Meat (Brisket)
Montreal Smoked Meat (Brisket) – Deli Counter – Original
Old Fashioned Montreal Smoked Meat Brisket - Original (Deli Counter)
Meet the deli cut that put Montreal on the map of world cuisine. Made from cured beef brisket, each cut is rubbed with our famous spices and smoked for more than 8 hours.
Ask your service deli counter, sliced thick or thin or as a chunk, the taste will seduce you. No need for long line-ups anymore, enjoy it at home served with mustard between two slices of rye bread. Feeling fancy, try it on a poutine, pizza or nachos.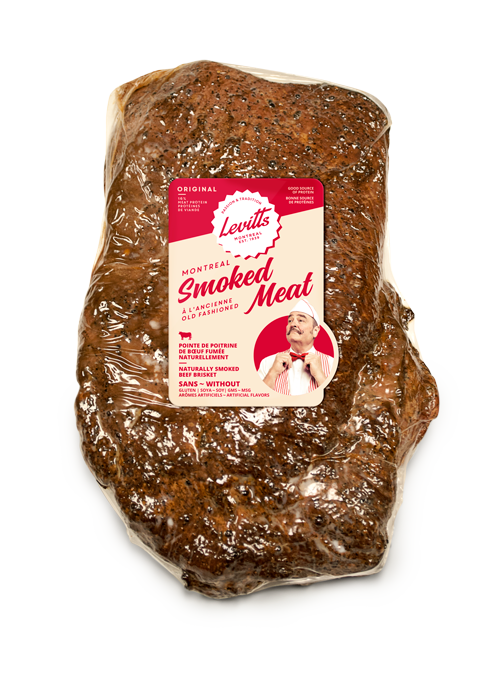 Ingredients
Beef, water, glucose solids, salt, flavour (corn), spices (contain mustard), sodium phosphate, caramel, sodium erythorbate, sugar, dehydrated garlic, sodium acetate, sodium diacetate, brown sugar, sodium nitrite, flavouring substance, smoke.
Allergen
Mustard
Preservation and preparation
Fresh. Warm in the microwave
Nutrition Facts